Normally I go a day without sleeping and the inevitable insults masked as genuine interest in your wellbeing come flooding in. "Are you sick?" "You look tired." "Are you sad?" "What's wrong?" But I haven't slept since Tuesday (it's Monday now) and nobody's noticed! "Do I look weird? I feel like I look crazy." I said to a friend who I knew would tell the truth. "No, you look tan. Did you go to the beach?" NOPE. 
Something happened last week that made me extremely paranoid. I'm not gonna go into detail because I'll probably cry. (It's not like I'm in danger or anything, I'm just super dramatic) Normally I'd just take something to knock me out but I've been too paranoid to even do that. [Side note: Don't do drugs. Not sleeping for days will make you feel just as loopy. Save your money.] Last night I finally fell asleep but woke up in a panic after maybe 20 minutes. It's a miracle I don't look like a zombie. Actually it kind of makes sense, I've had so much more time to make myself look good!
First of all, water. "Water?! I haven't slept in days and this bitch is telling me to drink WATER?!" That's you, I'm assuming. (I'm gonna throw a bunch of products at you in a second, just you wait.) I just have to talk about water though! I know you've heard it a million times, but staying hydrated really is the best thing you can donor your skin and you really want your skin to be on your side in situations like these. It's like that fake friend that's always first in line to throw you under the bus. Did you sleep in your makeup? Your skin's gonna let everyone know tomorrow. Did you stay awake for a week? Keep reading.
Now, I'm no scientist, but I do know that vitamin C is AMAZING for your skin. It protects your skin from UV damage and has antioxidants that help fight skin cancer. Also it helps with collagen production and dry skin so it's great at preventing wrinkles. Since I've been using vitamin C I've noticed my pores look smaller and my acne scars have almost disappeared. Most important, (after the cancer) it makes you skin super bright and glowy and healthy looking. 
Ole Henriksen is one of my favorite skincare brands. I use the eye cream and the moisturizer from the truth line. On the Sephora website the Total Truth Brightening Broad Spectrum SPF 15 Eye Creme (can beauty companies limit their product names to like 4 words? Total Truth Eye Cream would've been fine) is described as "an antiaging eye cream with sun protection, vitamin C, and omega-3 that delivers all day hydration, visibly firms, and reduces the look of dark circles." And it's true!! My undereyes are hydrated and I don't have dark circles! Plus it looks good under makeup. 
The moisturizer, Truth Advanced Moisturizing Creme (Much better!), makes your skin look dewy and youthful and like you get 8 hours of sleep every night! Sephora says its "a brightening, antiaging moisturizer with vitamin C and peptides to reduce the appearance of fine lines, visibly firm and deliver all-day hydration." I think this is more for nighttime so it's not great under makeup. They have another one that's more for day time with SPF that would probably look good under makeup (I haven't tried so don't take my word for it) but if your not putting on makeup, this one is perfect. [Side note: I realized while writing this that OH changed their packaging and I don't know how to feel.]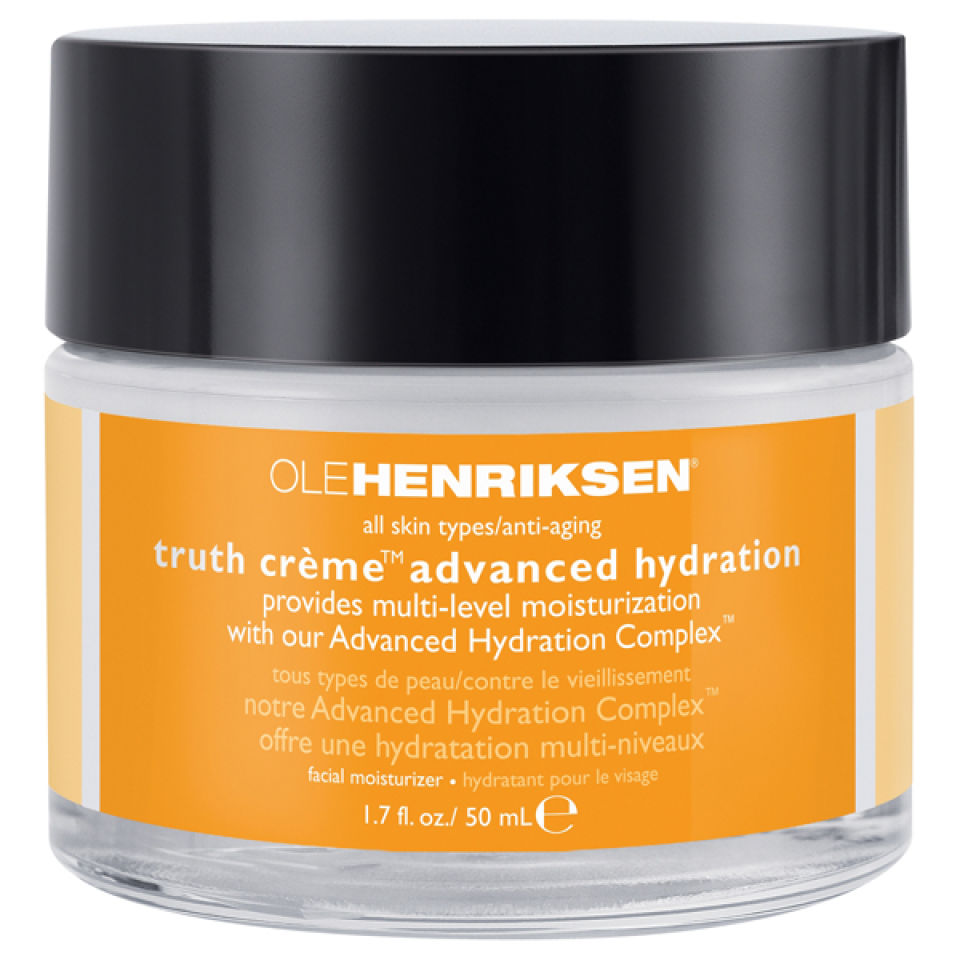 The real gamechanger though, the real miracle worker is the Ole Henriksen Power Bright 3-Step Professional Brightening System. If there's only one thing you take from reading this, let it be this product. I swear this will change your life. (Not only if you don't sleep but if you have dry skin too) I really don't even know how to explain this I have too many good things to say. After using this my skin was bright and hydrated and glowing and even and smooth and I could go on forever. Not sleeping takes a huge toll on your skin and can make it look super dull but this peel will reverse that in however long it takes for you to finish this (like 15 minutes max). Just step 1 made my skin looked 10 times better and had me happy dancing in my bathroom while putting on step 2. After i finished all the steps my skin looked like how I imagine Gwen Stefani's would (honestly how is she almost 50) or Alicia Keys (I've clearly been watching the voice but no makeup is that a joke??)
Skincare companies (and Alicia Keys) will lie to you but I won't! They'll tell you that if you use their products religiously you'll look amazing and you won't need makeup, throw it all away!! Liars. Skincare isn't always enough to fool the people around you and makeup is always there to fix what skincare can't. Here I'm going to give you tips in reverse FX makeup. How to make yourself look like the opposite of a zombie:
When done right, color correcting is amazing. Don't listen to all the people online that will tell you to put a bunch of crazy colored concealers all over your face. In the case of dark under eyes, a little correcting will brighten and mask fatigue (🙏🏽🙏🏽🙏🏽). To cancel the blue in your undereyes you want to use a color opposite on the color wheel. Only put it where you see blue, it's not the same as concealer and you shouldn't put it in a huge triangle under your eye. Pinks or salmons are good for lighter or olive skins and oranges will work for darker skins. I use the NYX Dark Circle Concealer. 
Mascara and highlighter will also help to open you eyes and make you look more awake. Curl your lashes and put on some mascara to open your eyes and put some highlighter in your inner corners to brighten. 
Lastly, fake tan. I could a whole post on my love of fake tan (maybe I will), but in this case fake tan will make your skin look tan (obviously), glowy, and like you have the energy to do outdoor activities during the day. 
Now go buy the power bright thing!!!! Or just go to sleep.